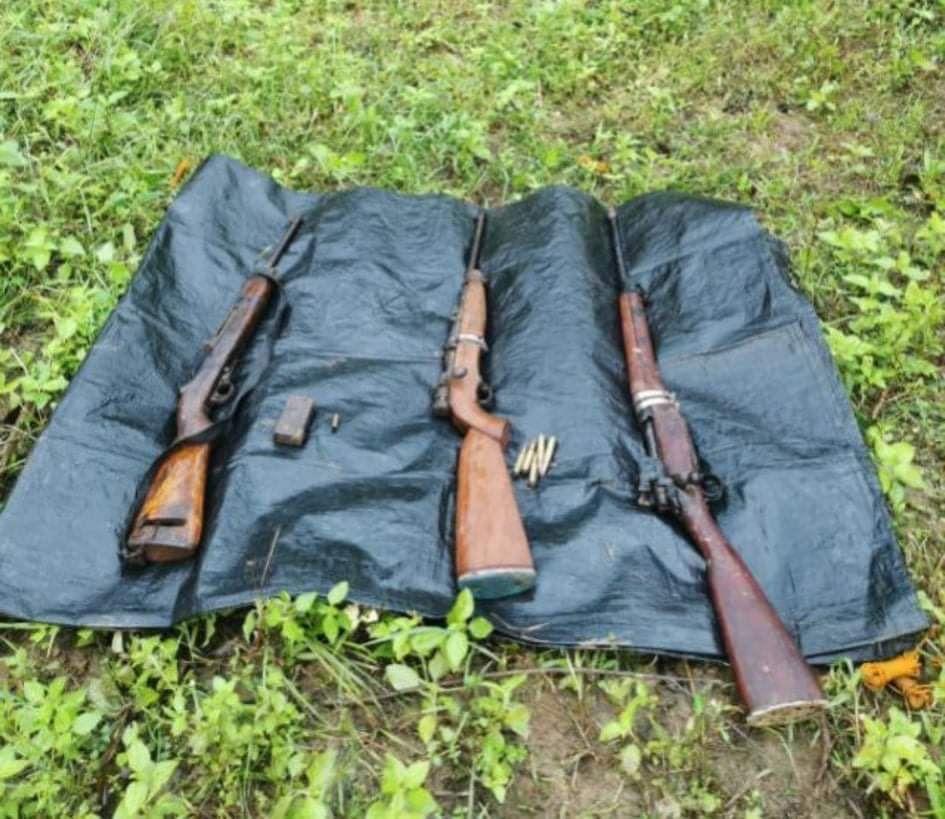 The Armed Forces Northern Luzon Command (NOLCOM) on Tuesday said an encounter between state forces and suspected communist rebels occurred on the same day at Sitio Salong, Barangay Tanglagan in Gattaran, Cagayan.
In a statement, the NOLCOM said the suspected rebels belong to the Komiteng Probinsya Cagayan of the Communist Party of the Philippines.
The clash lasted for five minutes after the rebels fled toward the southeast direction from the encounter site, the military said.
NOLCOM acting commander Brigadier General Andrew Costello said that some firearms were recovered after the encounter.
"While scouring the clash site, Joint Task Force Tala troops recovered one  carbine rifle with serial Nr 957576, two Springfield rifles (7.62mm)—one with serial Nr 1908051 and one defaced SN," he said.
No casualty was reported among the government troops while it was undetermined on the side of the rebels, according to the NOLCOM.
Brigadier General Steve Crespillo, commander of the 501st Infantry Brigade of the Philippine Army, said they sent more forces to run after the fleeing rebels.
"We deployed additional forces to pursue the fleeing enemies and established blockades on possible enemy withdrawal routes. K9 and EOD teams were also alerted for possible insertions," he said. —KG/RSJ, GMA News