The suspects are facing multiple charges and will appear at the Montreal courthouse on Friday.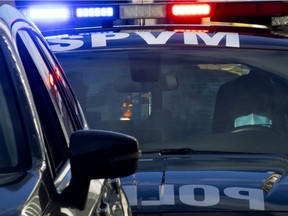 Montreal police arrested two suspects and seized multiple firearms and narcotics on Wednesday in connection with two distinct operations, the force announced Thursday afternoon.
At around 9:45 p.m., officers arrested a 30-year-old suspect at his Dollard-des-Ormeaux home as part of an investigation that began in March. Simultaneous searches carried out in his vehicle and an apartment he was linked to in Dorval resulted in the seizure of two handguns, a rifle, three magazines, various ammunition, cocaine, other narcotics and more than $260,000 in cash.
Around 2 a.m., officers from the SPVM's ECLIPSE group intercepted a 24-year-old individual walking down the street at the intersection of Stanley and Ste-Catherine Sts. who they found had two loaded handguns in a bag. The man was arrested on the spot.
Suspects are expected to appear at the Montreal courthouse Friday facing multiple charges.
Sign up to receive daily headline news from the Montreal Gazette, a division of Postmedia Network Inc.
By clicking on the sign up button you consent to receive the above newsletter from Postmedia Network Inc. You may unsubscribe any time by clicking on the unsubscribe link at the bottom of our emails. Postmedia Network Inc. | 365 Bloor Street East, Toronto, Ontario, M4W 3L4 | 416-383-2300